Scotland's champions face managerless Anderlecht in Brussels with a chance to stake a claim for third place in Group B. And Rodgers expects a better performance against the struggling Belgians than his side managed in their 5-0 home thrashing to Neymar's PSG earlier this month.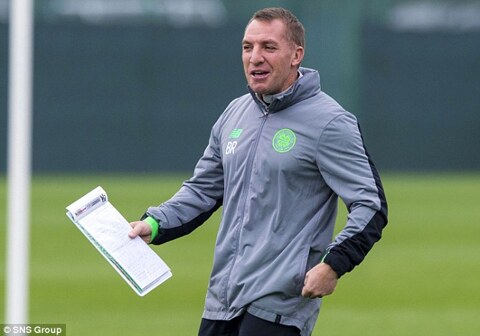 Unbeaten in 57 Scottish domestic games, Celtic hope to enhance their chances of European football after Christmas with only their second away win in the group stage of Europe's biggest club competition.
Warning his side to take nothing for granted, however, Rodgers said: 'Games like the PSG one are little reality checks. That's what it's like at this level. Even after the game against
Rangers on Saturday we reflected on it and looked at things we could have done better. We analyzed things that could make us better in the future. And it was the same against PSG.
'It's boys who are used to winning and when you come up against that level of play at the very top level of the game then it's tough and it's humbling.
'But we've got an honest group. They've got the spirit and we feel they'll improve over the course of the campaign. We saw that last year, too. We'll do everything we can to fight for the result.'
With PSG and Bayern expected to vie for first and second in Group B, Celtic's home and away games are effectively a Europa League play-off.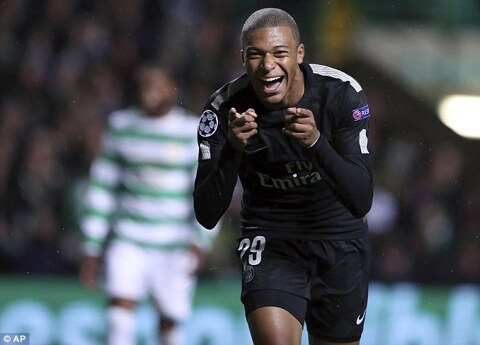 Comparing his team's performance against the French aristocrats to that of a team of Under-12s, Rodgers wants more self-belief and assertiveness from his side in the Constant Vanden Stock Stadium.
'We didn't plan and focus on being that timid in the PSG game,' he said. 'But this is a level where you are learning all the time. Just because we have been on the run we've been on for the last 15 months or so doesn't mean you're not susceptible to such performances.
'I think the players, in terms of what they have given the club and the nation in terms of performance, have been outstanding, but every now and then against the top players in world football they might just miss it.
'It's important for us that we don't just see the qualification as the success. I want to try to create a mentality here that we can come and believe that we can get a result wherever we go.
'That's going to be over time, to have the confidence at this level.'
Anderlecht sacked coach Rene Weiler after a dismal start to the season. With home advantage, however, interim coach Nicolas Frutos rates the Belgians favourites against a Celtic side who drew two of their three away games last term.
'We are favourites because we are at home,' he said. 'If Celtic were at home in Glasgow, they would be the favourites.
'Both teams know they can get points in this game, though.'
Asked how the two teams compare, Rodgers said: 'I'm not sure, I haven't seen figures. In a football sense, there are some fantastic players in Belgium. You only need to look at the era they are in now. With a population of around 10 million, the players they produce are very, very good.
'I don't really know the depth of the level in the domestic league here. But they are the champions of their country.
'If you look at the other champions we have played — Astana were a good side, Rosenborg beat Ajax, who were the Europa League finalists last season.
'Anderlecht reached the quarter-finals of the Europa League, so they are still a very tough opponent. They are no mugs, they are a good side with a good history. 'They haven't started the season as they would have wanted but the Champions League is a great motivator for them.'