Police on Merseyside will check motorway bridges for offensive banners ahead of Liverpool's clash with Manchester United on Saturday.
Before recent games, offensive signs have been draped over major routes into both cities. And officers will be briefed to look out for them before the lunchtime kick-off. Should any banners be spotted, they will be removed and the perpetrators will face criminal action.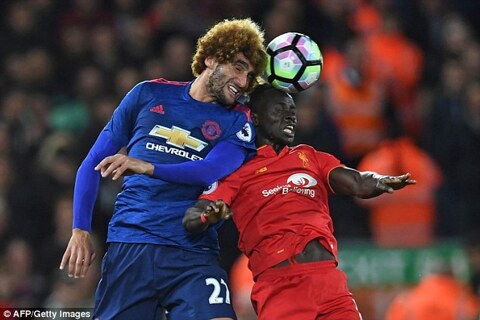 Offensive banners were hung from motorway bridges last year — two men were charged with public order offenses — leading to both clubs releasing a statement asking fans to help 'eradicate any offensive or discriminatory behavior'.
The game is the first between the two sides since nine supporters were jailed in July after trouble at a Europa League clash in 2016.
Footage showed punches being thrown after Liverpool fans, sitting in a home section of Old Trafford, unfurled a banner and began chanting.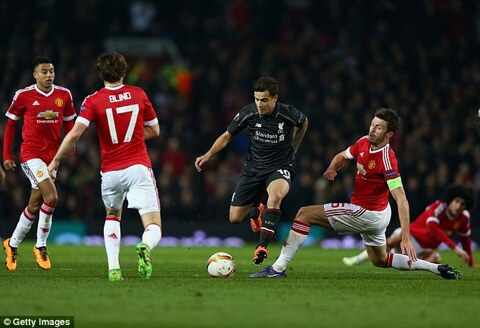 That prompted a number of United fans to try to get to the group, with police forced to form a cordon to keep them apart.
A police officer branded the violence 'the worst disorder Greater Manchester Police had seen inside a football stadium in 18 years'. Five Liverpool and four United fans were given sentences ranging from six weeks to 10 months.