Wayne Rooney is facing a £300,000 fine from Everton after being convicted of drink-driving on Monday.
The striker, 31, was banned for two years and given 100 hours' community service after pleading guilty at Stockport Magistrates Court to being almost three times the legal limit.
Rooney argued he should be spared community service because of the expected club sanction of two weeks' wages but the judge ruled that punishing a rich footballer with a fine would be too lenient.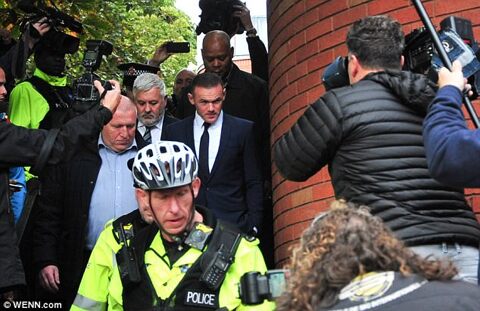 Following the verdict, former England captain Rooney released a public statement apologising to Everton and his family for his actions.
He said: 'Following today's court hearing I want publicly to apologise for my unforgivable lack of judgement in driving while over the legal limit. It was completely wrong.
'I have already said sorry to my family, my manager and chairman and everyone at Everton FC. Now I want to apologise to all the fans and everyone else who has followed and supported me throughout my career.
'Of course, I accept the sentence of the court and hope that I can make some amends through my community service.'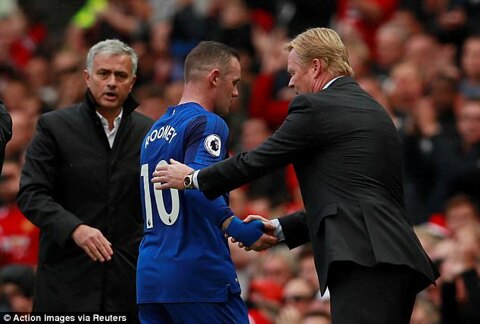 Rooney's fine from Everton of £300,000 is the equivalent of two weeks' wages from the contract he signed after joining last summer on a free transfer from Manchester United.
It was a return home for Rooney after he started his career at Goodison Park, although it has been tarnished by this conviction which – judging by the severity of the fine – has left manager Ronald Koeman very unimpressed. The Dutchman said earlier this month the matter would be dealt with 'internally'.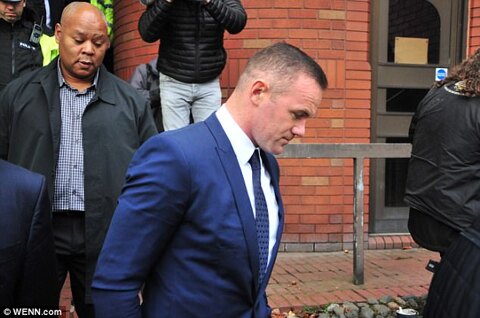 Rooney has made a good start to life back at Everton, scoring on his debut and causing England manager Gareth Southgate to offer him a recall to the national team.
The striker turned this down and announced his international retirement – and it was while England was away in Malta for the 2018 World Cup qualifier when Rooney was arrested.